Chemical Free Steam CLeaning
After Eight Cleaning offers a wide range of Steam Cleaning services and is a Chemical free and Environmentally friendly option. Steam Cleaning avoids the use of chemicals which eliminates odors and residue streaks. Some of the benefits of Steam Cleaning are:
Kills 99% of bacteria

Removes and prevents mould growth

Kills trapped pollutants

Eliminates dust mites

Removes a variety of stains, grease, yeast & Fungi
Eco-Friendly Cleaning CHemicals
After Eight cleaning also offers cleaning services and packages only using eco friendly products and supplies. We use the EcoLogo guarantee which is certified and trusted. The product used is a dye-free and scent-free which make them a good choice for sensitive commercial and/or residential environments. Many of these products are also formulated with food-grade dyes and essential oils allowing exceptional results voided of harsh additives.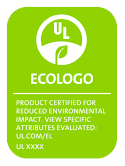 Ecologo certified is assurance a product meets strict environmental standards and has reduced environmental impact. The certification indicates a product has undergone either rigorous scientific testing, auditing or both and is compliant with third-party environmental performance standards.